Upcoming meeting September 1, 2022 @ 4pm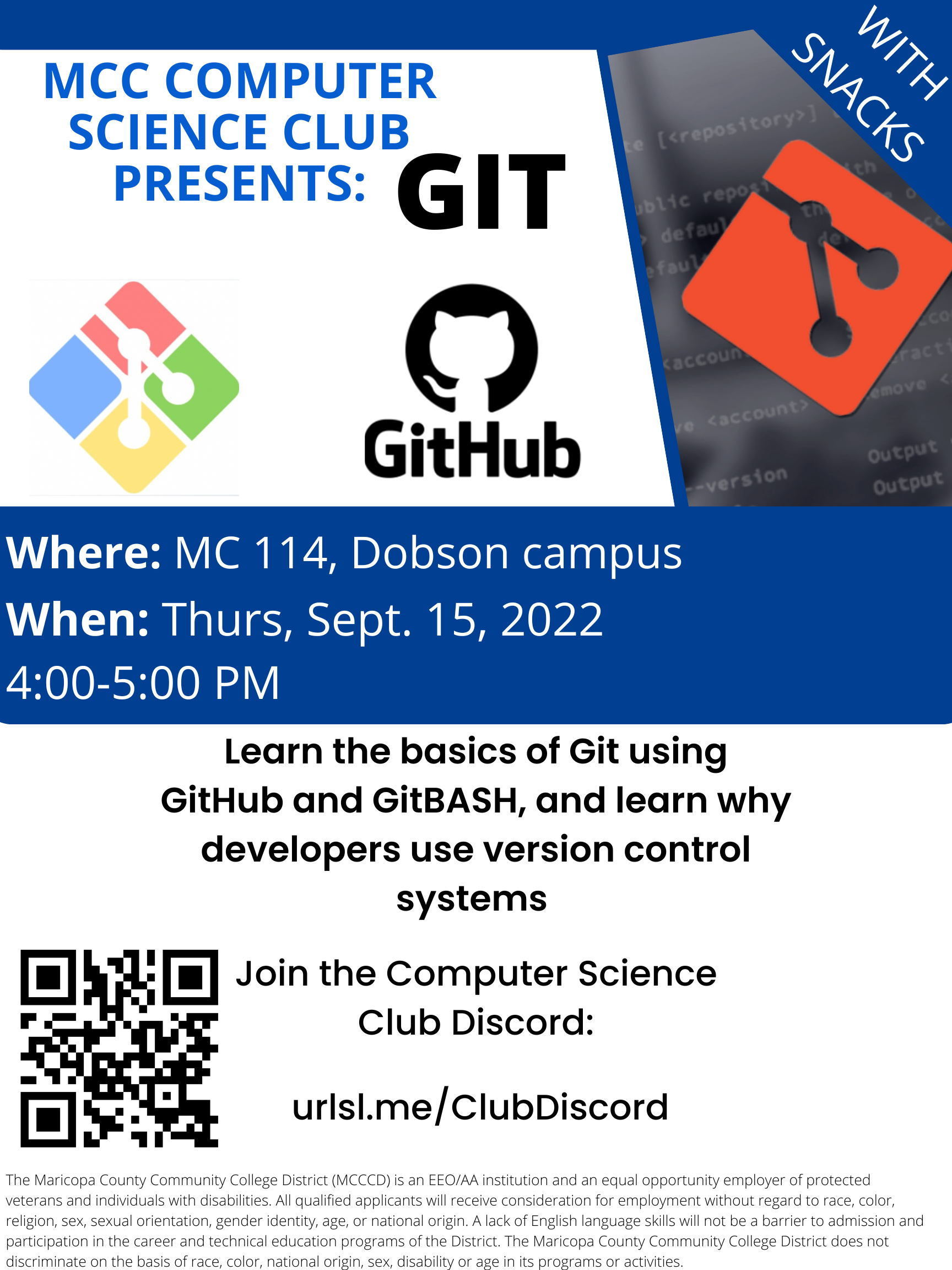 Meeting Schedule
View the calendar. You must be signed into your MCC email.
In general: Every other week there is an in person meeting at 4pm. On the off-weeks there is a more informal online meeting at 4pm.
Sept 1 - Kickoff event
Sept 9 - Leetcode (Friday meeting)
Sept 15 - Git meeting
Sept 29 - UNIX commands
Oct 7 - Git command line (Friday meeting)
Oct 13 - Tool assisted debugging
Oct 27 - Field trip
Nov 10 - Guest speaker
Dec 8 - Chill meeting
Possible second guest speaker
We post announcements, conduct Friday meetings, chat and share computer science memes here.
(Sometimes I forget to add them.)
Sign into your MCC email.